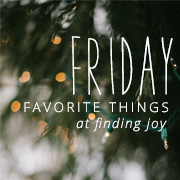 A few fun things from these last two week... I know, I know, I was supposed to make this post about the happenings of last week, but I'm changing the rules... (just this once.) Thanks for understanding.
My favorite things are all about... surprise, surprise... my boys!
Number one on the list, My sweet hubby! Photos like this one remind me of the plethora of photos that we took when we were dating in college. We are just a couple of young kids newly married (9.5 years), anyways!
Silliness in the shade. Silly brothers bonding a top a table in the back yard! Please take note of the Blue, yes I said, blue cactus in the lower left hand corner.... Ha! It's a statue we found when we were moving in.
Just Will and Dad.
One on One time with Dad is special, especially when headed to see Star Wars in 3D! I love the bond the boys have with their daddy and the joy that spread across Will's face when he learned he was getting to go on a date with Dad!
Simple reminders of a wonderful night! William put his 3D glasses in a special place to keep them "forever"!
Brennan is obsessed with super hero's right now and I love watching him as he tediously sets up each and every super hero in a very specific position and place that is very methodically thought out. This is just a small sampling to the normal giant armies that are arranged all over the house.
Superman, loving on his baby (blanket), just one of the remaining things that keep him in my "baby" category. I'll be so sad when he gives it up and becomes a big boy.

Sally, our sweet dog... totally relaxed as chaos and war breaks out all around her. I love that we have a sweet dog that loves her precious boys so much! Sometimes, I think she believes they are her pups.
Last night Cade said a quite lengthy prayer, praying for his family, his attitude, his fish, his tarantula, his dog, and the garden spider; aka, Spinney that has taken up residence outside his bedroom window. I know God placed that lovely spider there for his pure enjoyment! He checks on it and talks about it constantly!
I love the wonder and awe, that spreads across his face each time he gets the opportunity to interact with one of God's amazing creatures! Here Cade is watching his new fish; a black and orange beta named.... wait for it... B.O. , short for Black and Orange, of course.

Upwards Basketball season is almost over, but each Saturday for the last 12 weeks, I have marveled over the growth of the skills in our little team, but mostly I have marveled at the Godly men involved in this program that have taken time to pour into these children's lives. The players, coaches, and referees gather to spend some time in prayer before the game.
Upwards is a nation wide program offering multiple sports and summer sports camps accompanied with bible based character building and faith building for girls and boys of all ages. If you are interested in learning more information or finding a program near you visit
upward.org
A few of my favorite things! What are yours?